Philip Perkins
-HOME PAGE
Location production sound recording for film and video:
I'm lucky to have gotten to spend the past 46+ years working on a very wide variety of audio, film, video and live performance projects. Part of that work was film and video location production sound recording, which supported my family for nearly all of that time. I'm very grateful for the trust, friendship, cool jobs and financial support four and a half decades worth of location recording got me. Below is a list of some of my more memorable location
recording jobs from over the years. Thanks again, folks!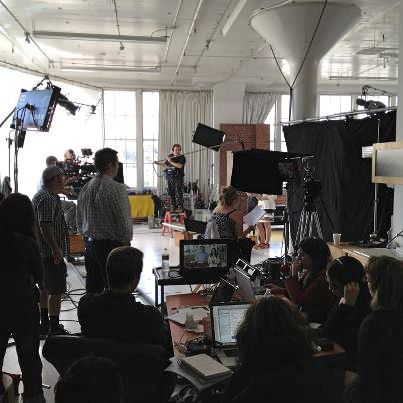 (for location + production music recording please see
music recording projects
)


documentaries
(a partial list):
FLICKA: (Brian Staufenbiel) 2022-23
Daniel Ellsberg's DOOMSDAY MACHINE: (Paul Jay) 2020-22
MARCUS SHELBY and MATT NATHANSON AT MONDAVI: (Julie Costanzo) 2020
Terry Riley: BEAUTIFUL OFFERINGS (Amy Miller) 2015-22
WE BELIEVE (Joanna Rudnick) 2019
HESCHEL PROJECT (Roberta Grossman) 2019
GETTY ARTS PROJECT (1819 Films) 2019
GROOMED (Gwen Van Den Pas) 2018
NORMAN MINETA (Diane Fukami) 2015-8
INTO THE NIGHT (Helen Whitney) 2015-18
DOLORES (Peter Bratt) 2014-17
THE LONG VIEW (Susan Zeig) 2014-17
AMERICAN CREED (Sam Ball) 2015-18
LEMMY MEMORIAL (Tim Pries) 2016
SAVING EDEN FROM THE SIXTH EXTINCTION (Bill Couturie) 2015-6
OIL and WATER (SF Mime Troupe) Snitow Kaufman Films 2013
PATHWAY HOME: Bill Couturie, The Couturie Co 2013
GRAB A HUNK OF LIGHTNING Dyanna Taylor , Katahdin Films 2012-4
REBELS WITH A CAUSE: Nancy Kelly 2010-12
AFTER WINTER, SPRING (La Terra Films, Judith Lit) 2010-12
GYMKHANA 5 KEN BLOCK Logan Media 2012
A FOOT IN THE DOOR (Citizen Film, Deborah Chasnoff) 2012
INVISIBLE HIGHWAYS Terwilliger Films 2012
PHILIPPE JAROUSSKY (France2) 2011-12
MAKING STUFF: HUNTING THE ELEMENTS (Powderhouse Films/PBS) 2011
100 YEARS OF CHEVY: (Florentine Films) 2011
LINES BALLET: 3 Ballets (Monarda Arts) 2011
GRATITUDE TO OLD TEACHERS (ROBERT BLY): Haydn Reiss 2011
BETWEEN TWO WORLDS: Snitow-Kaufman Films (2010)
LINES BALLET 2010: Julie+Amy Co. 2010
BLUE MOON OF KENTUCKY: Finn Taylor 2010
MAKING STUFF: CLEANER: Powderhouse Films/PBS (2010)
MAKING STUFF: SMARTER: Powderhouse Films/PBS (2010)
THROUGH THE WORMHOLE: The Incubator/PBS (2010)
HOW TO MAKE A BALLET: SF Ballet/WabiSabi Films (2010)
DISCONTINUITY: Snitow-Kaufman Films (2009)
FIDDLES ON FIRE (2008-10) Cymru Films
SONG OF MYSELF: (2007) William Farley
KEEPER OF THE BEAT: (2008-10) David L. Brown
TRIMPIN: The Sound of Invention (2007) Peter Esmonde
HEROS and HISTORY: (2007) Schecter Films
THE AMERICAN BREW: Florentine Films 2006
HOMELAND: Four Portraits in Action 2005 Roberta Grossman
PEOPLE'S TEMPLE (2005) Spark/KQED
TOY STORY: 10 years (2005) Pixar
THE MAKING OF "THE INCREDIBLES"  Pixar 2005
FitTV's DIET DOCTOR (2005) MegTV Discovery Channel
FitTV's HOUSE CALLS (2004) MegTV Discovery Channel
SMITTEN (2004)  Nancy Kelly
SAINT MISBEHAVIN' (2003) Michelle Esrick  PBS
THIRST (2003) Snitow/Kaufman Films PBS PBS
LIFE STEPS (2002) HeartLand Media/ PBS  13 part series
MUSLIMS IN AMERICA (2002) SawyerMedia/MSNBC
74th Academy Awards Film (2002) Errol Morris/@ Radical Media
WEST WING Documentary (2002) The Couturie Co. / NBC (Emmy award-winner)
JOHN ADAMS PORTRAIT (2001) RM Arts/Channel 4 UK
PASSION and DISCIPLINE (2002) Schecter Films (PBS/Stanford
MUSICAL WIZARDS (2001) The Johnson Group/PBS
WORLDS APART (2001) Stanford Biomedical Ethics Ctr.
THE GIFTS OF GRIEF (2001) Nancee Sobanya
Conversations with BILL MOYERS: Ursula K. LeGuin 2000 (WNET/PBS)
LIVELYHOOD (2000)   The Working Group/PBS
VISIBLE WOMEN (2000)  Diana Maroger (French TV)
SAVING OUR SCHOOLS (1999 2 x 30 min) PBS/HeartLand Media
OLD ENOUGH TO KNOW BETTER (1999 1 hr) Fromm Institute/Burns and Assoc.
RED RIBBON WEEK: (1998 20 min.) PBS/HeartLand Media
AN EVERLASTING EMBRACE: (1998 30 min.) PBS/Deborah Films
EARTH STORY: (1996 1 hr)  BBC-TV
PEACE TALKS: (1996, 10 x 30 min)  HeartLand Media/PBS
JAMMING (1996, 90 min) Feature doc (Picture Park)
PAPUA/NEW GUINEA: Birth of a Nation (1995 1 hr. TV special) Visio Light Films
BIG CHANGES/BIG CHOICES (1995 10 x 30 min) TV series/PBS  Elkind and Sweet
HUMAN GENOME PROJECT: (1995 1 hr. special) Health Science Media
THE PARROT: (First Person series 1994, 1 hr. special)  Errol Morris/4th Floor Productions
WITH LOVE AND WISDOM  I and  II: (1993-4, 7 x 30 min.) Focal Point Productions
GREAT SPLENDORS OF THE WORLD (1994-5 2 x 1 hour IVN/Disney Ch.
CATS  (1993  1 hr. special)  Elliott Erwitt/ Turner Broadcasting
A CHANGE OF HEART (1993, 2 hrs.) TV special/PBS
REACHING OUT   (1993 10 x 1 hr)   TV series/PBS
ALPINE ADVENTURE  (1992-4) 2 hr. special, Euro TV. IVN.
GREAT WONDERS OF THE WORLD (1991-2, 3x1 hr IVN Disney Channel
SCENIC WONDERS OF AMERICA  (1991, 3x1 hr) IVN  Disney Channel
GREAT NATIONAL PARKS II  (1991, 3 x 1hr) IVN Disney Channel
YOU CAN CHOOSE  (1990-1, 13 x 30 min)   TV series PBS Elkind and Sweet
GREAT PERFORMANCES: American Voices (1991) Allan Albert Prod./WNET/PBS
MARGARET MEAD (1991)  Mind Matters/WNET/PBS
AIDS SURVIVORS (1991)   HKM Films
FLIGHT: (1989) Varied Directions/WGBH
THE POWER OF CHOICE (1987, 13 x 30 TV series/PBS (Elkind and Sweet)
TROUPERS  (co-mixer) (1987, 90 min) Feature doc/PBS Silber Films
THE ARAB AND THE ISRAELI: (1984 1 hr.) York/WETA (Frontline)
TEENS IN THEATRE ("TNT"): (1983 1 hr.)  OPV/TL Media


dramatic films etc:
Goodbye, Mr Chips
(Brian Staufenbiel) feature film 2021, of the opera by Gordon Getty

https://www.gordongetty.com/compositions/goodbye-mr-chips
MY LIFE IS A DREAM
2015 Cousin Wonderlette. Vonda, Francine the Pig. Dir.: Brian Benson


WIZARD of ODD
2014 Peaches Christ, Sharon Needles, Brian Benson. Dir: Josh Granell.


COMING HOME
(TV special) 2010 by Athol Fugard, performed at Berkeley Rep Dir: Richard Stucker, produced for Lincoln Center, recorded live.


FRUIT FLY
(feature film) 2008 (co-mixer) Dir.: H.P. Mendoza and Rich Wong


THE CALIFORNIANS
(feature film) 2003 (co-mixer) Dir.: Jonathan Parker, Prod.: Scott Rosenfelt, Debbie Brubaker (Noah Wyle, Kate Mara, Keith Carradine, Cloris Leachman)


THE INTERSECTION
1998 Directed by John Korty 


MY DUBIOUS SEX DRIVE
  feature film 1995 Seamless Pictures/Pacific Motion Pictures Directed by Lucy Phillips and Glen Scantlebury


THE UTILIZER
TV special, feature film; USA Network 1992 Filmakers Inc.,  Directed by Craig Barron


MAGIC BOAT
feature film Flightline Productions 1992


HAMMER PLEASE DON'T HURT 'EM
feature film Fragile Films/Capitol-EMI  1990  (MC Hammer) Directed by Rupert Wainwright


MADE IN AMERICA
  feature film (2nd unit) Warner Bros. (Whoopi Goldberg/Ted Danson)  1991


HUDSON HAWK
  feature Film  (2nd unit) Tristar (Bruce Willis, Andie McDowell) 1990


HEAT AND SUNLIGHT
  feature film  (2nd unit) 1990 Alliance Films  Directed by Rob Nillson


TWENTY
TV movie, feature film NTV/Japan 1990


YOU CAN CHOOSE
TV series, stage musical w/ live audience. 1990 PBS/Elkind and Sweet


BIG TIME
  feature film with live concert at The Warfield, SF;   Island Pictures 1987 (Tom Waits) Directed by Chris Blum  produced by Lucy Phillips


UNSOLVED MYSTERIES
Cosgrove-Meurer Productions (several episodes and TV specials, including "The Legend of DB Cooper" 1988-9)


SALVADOR
  feature film (USA units) Hemdale. (James Woods, James Belushi) 1985 Directed by Oliver Stone


SMOOTH TALK 
feature film, American Playhouse 1984 (Laura Dern, Treat Williams) Directed by Joyce Chopra


REVOLUTION
  feature film  Hipco Films  1987 Directed by Jack O'Connell


MASSIVE RETALIATION
  feature film 1984  Vestron (Peter Donat, Michael Pritchard)


ON THE EDGE
  feature film 1983 (2nd unit)  (Bruce Dern) Alliance Films  Directed by Rob Nillson


SIGNAL 7
feature film  1980  Zoetrope. Directed by Rob Nillson, produced by Francis Ford Coppola


AS WE DREAM
theatrical short 2002-4 Written and directed by Dan Smith, produced by Liz Sales.


THE LAW AND MR. LEE
(2nd unit) 2003 Granite Productions (LA) TV series pilot. (Danny Glover)


THE BEARING WALL
(dramatic short story) 2001-2 Written and directed by Charles Halpern.


SESSIONS
feature film 2001 (Prime Focus LLC, Jim Dickson)


JUST ADD WATER
theatrical short (17 min) 1999, Directed by Randy Field. with Laraine Newman and Liz Sheridan.


LIFE....
  feature film, 1998  SPL Productions, produced by Bart Patton


PUNCH THE CLOCK
1998; theatrical short directed by Brian Ranere, produced by Lisa Ewald


WHACKED
feature film 1995. Champawat Pictures, directed by Rider McDowell


more info about:

-works in progress (news)
-documentary film audio post projects
-music recording projects
-ballet and dance sound design projects
-dramatic film audio post projects
-odd and strange sound design projects
-solo albums, films and videos
-The Bifurcators
-what about production sound?
-bio
-HOME PAGE