Philip Perkins
-HOME PAGE
solo albums, films and videos

Most of my albums can be found at:
https://philipperkins.bandcamp.com/
or
https://artifactrecordings.bandcamp.com/

For other albums please contact me directly.

Bio, listings and descriptions etc. of my music from the 1970s-90s are at Mark Griffey's "Ultravillage" site:
https://ultravillage.com/philip-perkins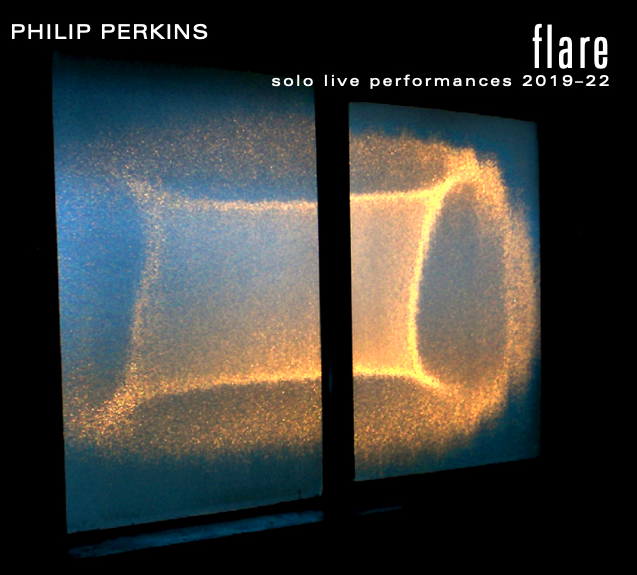 FLARE
(Artifact Recordings #3014) 2022 Solo live recordings 2019-22

Fear, distance and lucky breaks. Pandemically solo performances of live improvised
sound works using a platter of made, found and borrowed sound and music.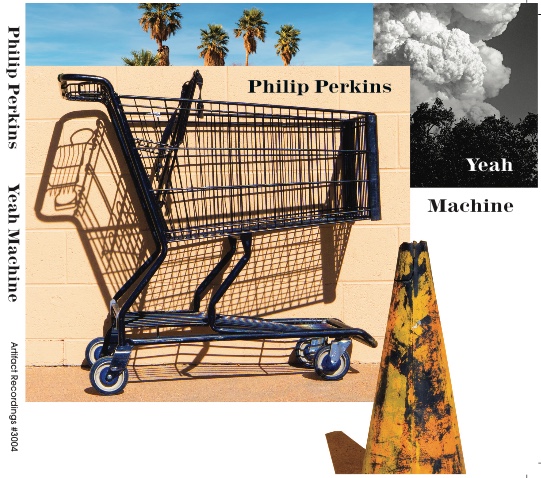 YEAH MACHINE (Artifact Recordings #3004) 2019
Even more live studio performances using recorded, made, found, purchased and stolen sounds 2016-19. No editing, remixing or 3rd party participation.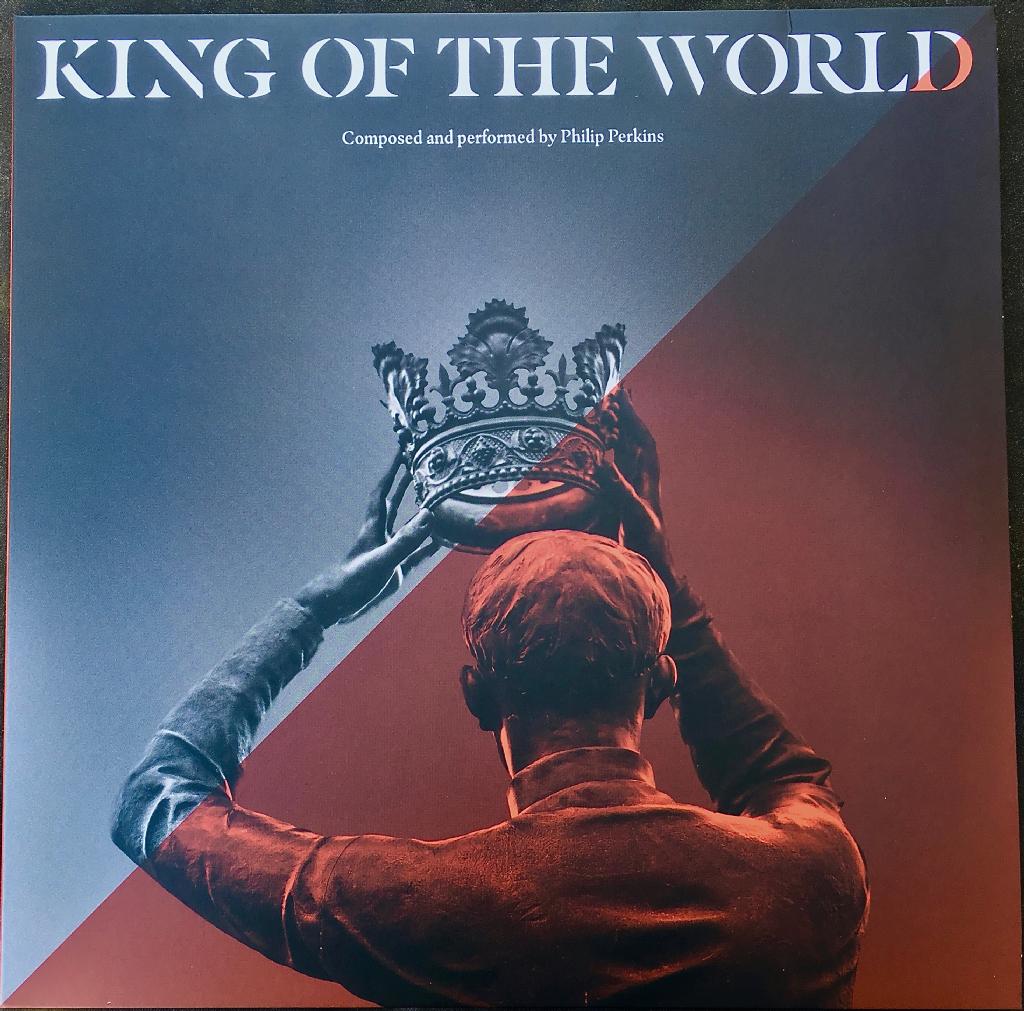 KING OF THE WORLD (Choon CHN001) This 1983 LP reissued with new mastering and a new cover by Choon Records (Glasgow)2020. This album was inspired by the lives and works of three ancient monarchs, all of whom considered themselves to be the absolute ruler of all mankind.  The  music was made as a meditation on myth, tragedy caused by pride and extreme distance in time.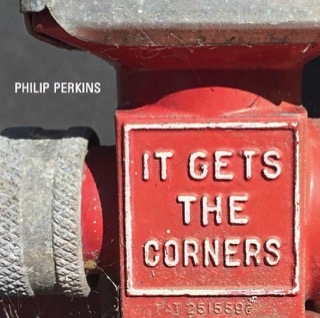 IT GETS THE CORNERS (Fun N5) 2016 Live studio performances of works based on found and mangled sounds, usually performed within hours of the capture of the original sounds. Includes a longer work in the vein (WREATH), 20 min.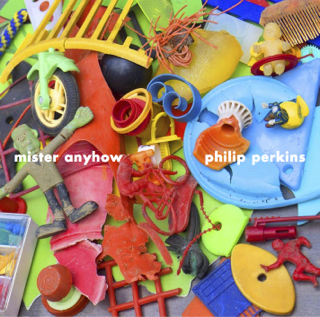 MISTER ANYHOW (Fun N4)  2014 (Live in the studio 2011-14 ) More and deeper explorations of the use of found, appropriated, recorded and synthesized sounds in live-in-the-studio mixes meant to reflect the then-current state of my thoughts, emotions and the world at large.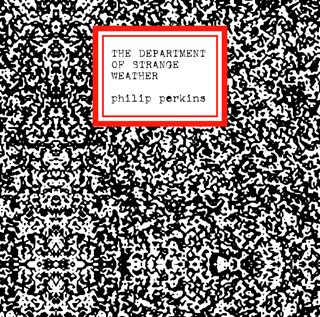 THE DEPARTMENT OF STRANGE WEATHER  (Fun N3)  2011 (Live recordings of performances using recorded and appropriated sounds 2008-10) Working with "found" and "location" sounds recorded by very low-fi means, I improvised performances in real time on a theme of disorientation, suppressed anger and loss.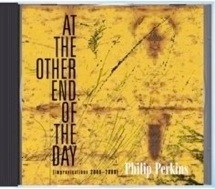 AT THE OTHER END OF THE DAY (Improvisations 2005-8)  (Fun N-1)  Sound works from real life.  To me this collection has a dreamy kind of resignation to it, born of listening to  quotidian sounds and then willing them into unfamiliarity, accomplished by recording them with a very low-fi device and then further de-fidelifying them w/ simple musique concrete tricks.  Hopefully, they are kind of like being in a crowd and pretending you don't understand the  language--everything is strange and new again.  Special thanks to Guy Orcutt, who inspired these works, and to my family, who put up with me recording and making them.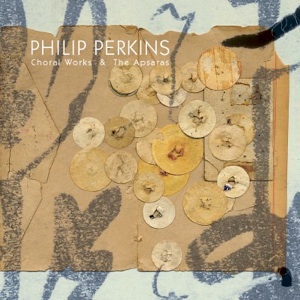 CHORAL WORKS & THE APSARAS  (Artofact Recordings 1026)  Two works composed from found sounds, ambiances, voices and music: CHORAL WORKS: (1994-2004) Short audio-musical pieces based on the sounds of people singing and chanting.  Made from location recordings of singers in Papua New Guinea, Germany, Japan, Cambodia, Russia, Egypt and Java.  The APSARAS: (2002) Eight short audio works based on recordings I made in Cambodia in the mid 1990's.  Odd snatches of location recordings are examined for interesting small sound events, from which I tried to fashion "sound melodies".   The inspiration for the works were the carvings of the celestial dancers  called "Apsaras" found at Angkor Wat and other Khmer temples.  The collection was originally made for and premiered on Barbara Golden's KPFA radio show, "Crack of Dawn".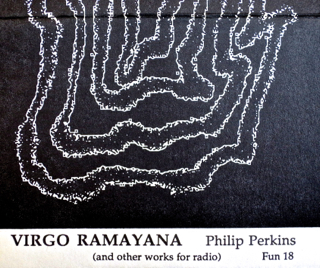 VIRGO RAMAYANA and SAY AGAIN (2 works for radio) CD reissue 2014 Fun N18re A new CD re-release of the two longer works on the 1992 cassette album (now out of print):
Virgo Ramayana
: made from music, ambient and voice recordings from Indonesia and arranged via a primitive live computer-controlled editing and mixing system.  (23 min.)
Say Again
: a live radio work broadcast on KPFA 5/6/91 written for and featuring Bonnie Barnett (voice), Tim Perkis (computer/synth), Scott Fraser (percussion, guitar), and Philip Perkins (mix, radios, signal and MIDI processing, sampler, tapes, electric bass).  Produced by Ben Lindgren. (45 min) (The original cassette version is out of print at this time.)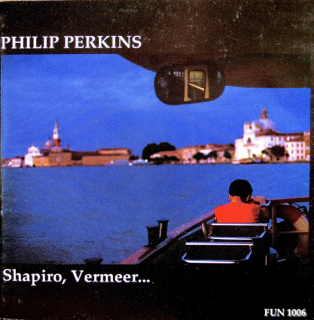 SHAPIRO, VERMEER, FLORIDA and SAN FRANCISCO   Fun 1006  1989 CD This CD includes 4 works:

Shapiro Songs
: settings of 7 poems by Pulitzer Prize-winning American poet Karl Shapiro in a variety of styles.  Vocalist: Frederick Goff.
re:Vermeer
: a five part melodic and electroacoustic work inspired by the paintings of Johannes Vermeer (1632-75).
South Florida Remote
:  A highly subjective radio documentary on the Miami area. Commissioned by New Music America 1988 and WLRN-FM Miami.  Produced by Steve Malagodi.
San Francisco Remote
:  This is a documentary recording of this audio installation as it stood in the San Francisco Arts Commission Gallery in Oct. 1988. Commissioned by the San Francisco Arts Commission.  Produced by Russ Jennings.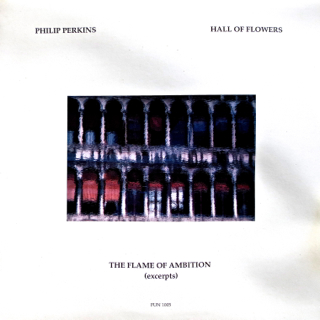 HALL OF FLOWERS / THE FLAME OF AMBITION (excerpts) Fun 1005 1988 LP
Side 1
of this LP contains the 21 min.
HALL OF FLOWERS
a work for radio broadcast.  The piece moves through a tremendous variety of sound material configured around a single multirhythmic "cell".
Side 2
has 7 excerpts from
THE FLAME OF AMBITION
, a collection of short, mostly melodic works about what ambition causes (or enables) people to do.  The title refers to the "burning" nature of ambition within those who are literally being consumed by it.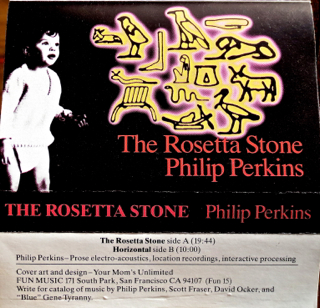 THE ROSETTA STONE  Fun 15  1986 cassette Very young children hear language and noise as basically the same phenomena, with occasional "windows" of understanding that widen as the child learns the difference. 
The Rosetta Stone
creates a sonic portrait of this process of discovery through sound composition, melody and location recordings.
Side B
contains
Horizontal,
a gently melodic ambient work originally commissioned as intermission music for a performance-art piece. (Original cassette version still available.)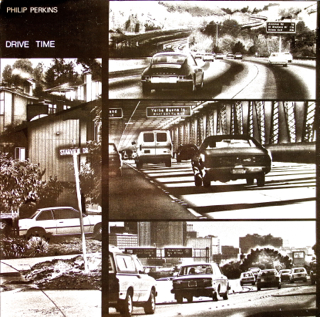 DRIVE TIME:  Fun 1004  1985 LP DRIVE TIME is a series of pieces composed as an alternative to early morning commute or "drive time" radio.  The piece alternates melodic songs (often  parodies of commercial tunes) with electronic washes and stereo location recordings of street bands, parades, animals, ambiances etc. etc..  The whole is assembled with segues like a live radio show. Art by Guy Orcutt. For the 2013 re-release of this LP on Body Double please go to
http://www.capturedtracks.com/new-imprint-body-double-ltd/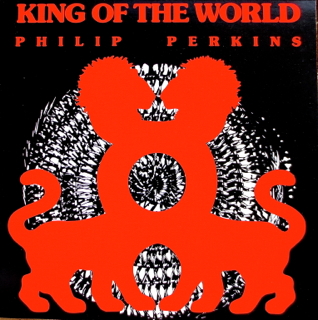 KING OF THE WORLD  Fun 1003 1984 LP
(reissued
in 2020 by CHoon Records (Glasgow) CHN 001, see above)

This album was inspired by the lives and works of three ancient monarchs, all of whom considered themselves to be the absolute ruler of all mankind.  The  music was made as a meditation on myth, tragedy caused by pride and extreme distance in time.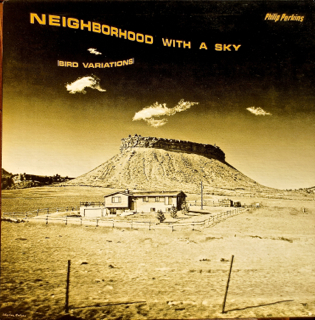 NEIGHBORHOOD WITH A SKY  (Bird Variations)  Fun 1002  1982 LP This album was conceived of as a "neighborhood" of short, highly evocative audio pieces, similar in size and structure, that would present an audioscape to the listener in much the same way as a neighborhood of buildings and streets  presents itself to one walking through it. Art by Guy Orcutt.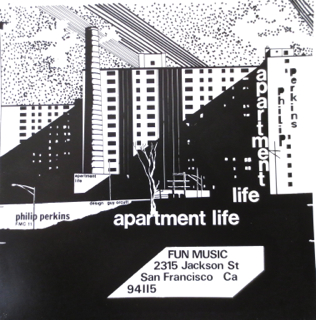 APARTMENT LIFE  (6 Episodes) Fun N11re Originally released on cassette in 1980. CD RE-RELEASE 2014 The city as permanent ongoing sound piece.  A series of 6 electroacoustic works in which the aural topography of city life is disassembled, examined and finally remade with highly processed mirror images of itself. Art by Guy Orcutt. (The original cassette version is out of print at this time.)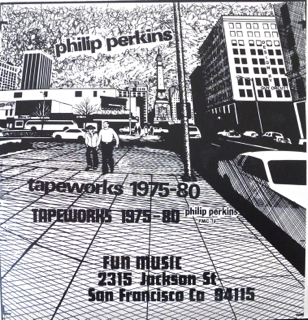 TAPEWORKS 1975-80 Fun N12re Originally released on cassette in 1980. CD RE-RELEASE 2014 Nine audio works in a variety of styles, from the purely abstract to settings for poetry. Art by Guy Orcutt.(The original cassette version is out of print at this time.)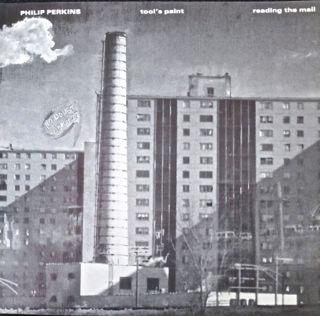 TOOL'S PAINT / READING THE MAIL  Fun 1001  (7 inch 45rpm vinyl)  1981 One cut each from the APARTMENT LIFE and TAPEWORKS albums. Art by Guy Orcutt.



film music:


BETWEEN TEMPLES: Frances Nkara 2009 (music by Philip Perkins, an excerpt from VIRGO RAMAYANA, 1992)
http://www.imdb.com/title/tt1570443/?ref_=fn_al_tt_1


SPINDLE: Val Norwood 1984 (original music and sound design)

AMERICAN HERITAGE: Deaf Perspective Lynette Taylor 1983 (original music and sound design)

https://www.youtube.com/watch?v=nFnGlrSSjls
performances and recordings of works by other composers and artists:


The Resident's Mole Show  (The Residents)  USA and Europe tours 1983-4, studio work 1979-83.

https://www.residents.com/historical/?page=moleshow


Assorted Secrets (The Residents) 1981-3 Live studio album, with excerpts of a performance at The House (Santa Monica)
https://en.wikipedia.org/wiki/Assorted_Secrets


Mole Box (The Residents) 1980-3 Live in the studio and various performances (The Roxy, New Music America 1984, etc

https://www.cherryred.co.uk/product/the-residents-mole-box-the-complete-mole-trilogy-preserved/


Delicacy and Nourishment (Lyrics by Ernest Noyes Brookings) East Side Digital esd 80632 1992
https://www.discogs.com/Various-Delicacy-Nourishment-Lyrics-By-Ernest-Noyes-Brookings-Vol-3/release/698922


Cascando  (Samuel Beckett, 1961)   Univ. of the Pacific, 1971 Electric guitar and other sounds.

Imaginary Landscape #4,  Variations IV, 4' 33" (John Cage, 1951-63) Raymond College, 1972, as a member of the USSR Ensemble

Radio Music (John Cage, 1956)  Studio version 1989, on the album VIRGO RAMAYANA, Fun Music 1992
(now out of print)


videos 1973-79:


STILLS (1998, 60 min) and STILLS2 (2000, 80 min) video
(not currently in distribution, out of print)

In these films the TV is a picture frame, the content of which--usually an image in which camera does not move but contains some motion, however slight--changes from minute to minute, as though one had a painting that could change itself or a window in which the view shifted from moment to moment.  The imagery is mostly fairly mundane--what I find in the course of my life, and these pictures alternate with completely abstract studio-created images that use light in a primary way. 


films from the 1970's:


I was very taken up with the making of short "experimental" films and videos between 1971 and 1979.  During this period I made 5 fairly complex works using various experimental film animation techniques in 16mm, and innumerable smaller 8mm works in a wide variety of styles.  The 16mm works are available from Canyon Cinema Co-op in San Francisco. Canyon has an online catalog.
http://www.canyoncinema.com


A WINDOW (1975)
BRIGHT (1976)
PATCHWORK (1977) (Palo Alto Film Festival)
WORKS ON PAPER (1978)
TIME PASSES (1979)
GILA (1979) Bellevue Film Festival, American Graphics touring reel.

CROWNFIRE (1973)
WINTER DANCE (1973, with Penny Paulus)
RAIN (1974, with Scott Fraser)Northwest Film Festival
MOON (1974,with Scott Fraser)
METRONOMIE (1974, with Scott Fraser)
CARZ (1975, with Scott Fraser)
FIELDS (1975)
A RIVER (1975, with Scott Fraser) Ann Arbor Film Festival


more info about:

-works in progress (news)
-documentary film audio post projects
-music recording projects
-ballet and dance sound design projects
-dramatic film audio post projects
-odd and strange sound design projects
-solo albums, films and videos
-The Bifurcators
-what about production sound?
-bio
-HOME PAGE